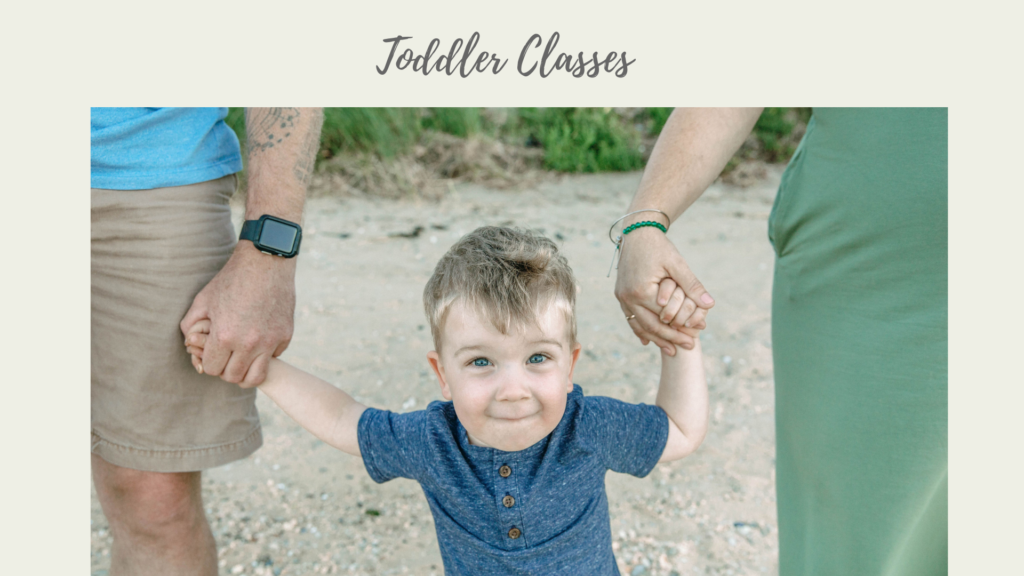 We offer workshops and classes for toddlers and their parents to help make this time a bit more enjoyable for everyone. Toddler age group is 12 months – 3 years. All classes require pre-registration.
Toddler and Me Yoga – We offer regular yoga classes for you and your toddler to bond and practice early foundations for mindfulness and body awareness. For crawlers through 3 years old.  Offered in all locations. Register here.
Toddler Music and Movement– A fun music and movement class for you and your toddler. For ages 12 months to three years old. Offered in all locations. Register here.
Toddler Therapeutic Play Group – This is a fun open play experience in Merrick with all of the toys hand picked by an occupational & physical therapist! Let your child explore all of our favorite developmental skills toys and ask the therapist any questions you may have! Ideal for walking toddlers to 3 years old. Reserve your spot here.
Toddler Developmental Play Class w. Reimagined NY – 12 – 24 months. – Led by a pediatric physical therapist and pediatric occupational therapist, this class is a fun way for parents to bond with their child in a developmental and educational setting.  We use music and movement to create a fun learning environment. Throughout the class you will be exposed to a variety of fine motor, gross motor, visual motor, and sensory activities.  Parents will receive information, tips, and activities to further facilitate their child's developmental skills in the home environment.  This therapy duo also offers private 1:1 developmental skills consultation out of the Merrick location! Register here.
Toddler Sensory– A fun sensory based experience to explore different textures, shapes and senses. Ages 15 – 36 months. Led by Mindful Journey. Offered in all locations. Register here.
Toddler Feeding – This workshop is taught by Certified Nutritionist, Emily Magee, MS, CNS designed to teach you tips and tricks to get your toddler to love eating. Helps parents prevent or correct a picky eater. Purchase the e-course.
Toddling to Talking– This workshop is taught by Certified Speech Pathologist, Liana Watral designed to teach you to support your child's speech and language development through sign, song, play and more. Learn tips on how to communicate with your child as she grows and develops by making changes that work with your lifestyle. Good for ages 6-24 months. Purchase the e-course here.
Potty Training Workshop – offering a class designed to teach the basic fundamentals for beginning potty training with your little one. Learn signs of readiness, tips to begin and find ways to stick to a healthy routine. Purchase the e-course here.