Reiki is an energy healing that works holistically on the whole body, mind and spirit. It is a relaxing treatment where natural healing vibrations are transmitted through the hands of a practitioner who acts as a conduit, to the body of the recipient.
The purpose of a Reiki is to relieve stress and pain, induce relaxation, release emotional blockages, accelerate natural healing, balance subtle bodies energies and support other medical modalities. Reiki also helps you develop a stronger connection to your intuition, living with more clarity, purpose and intention.
Benefits of receiving Reiki throughout pregnancy:
Reiki provides emotional as well as physical support to the pregnant woman.
Reiki creates a balanced, loving and harmonious relationship between the mother and the child.
Reiki practiced in the early days of the pregnancy helps reduce exhaustion and nausea in the pregnant woman.
It can bring relief to every part of a stretched and aching body of the woman.
It also reduces anxiety, sleep problems, colic, and enhances motor activity and active sleep.
Reiki is done to restore the balance and health to the pregnant mother.
Reiki used during labour stage has been shown to help control and lessen pain.
Reiki may make delivery easier.
Mothers who have had previous c-sections and receive Reiki in later pregnancies can expect lesser need for cesarean surgeries the second time.
Reiki also helps to release the fears related to pregnancy and delivery. It soothes a woman who can feel invaded and impatient to give birth.
Reiki has the power to make a baby wriggle with pleasure in the womb, and also has a calming effect on both the mother and the child.
It also helps in building a strong and spiritual relationship between the mother and the baby, before this tiny new being enters the world.
Reiki can be used to help improve the whole family's experience through pregnancy.
Reiki eases every stage of pregnancy, physically and emotionally, making the journey into motherhood more joyous and memorable.
Meet Our Providers
Daniella May
Daniella is a Holy Fire Reiki Master, certified IIN Holistic Health Coach, and an essential oil educator who's been using, and teaching about the products for 6+ years. As a mother of 3, she has witnessed how important it is to use different holistic modalities to work with the body to support the healing process by getting to the root cause of the problem.
Get in touch with Daniella
Email: daniella@daniellamay.com
Phone: 631-831-1772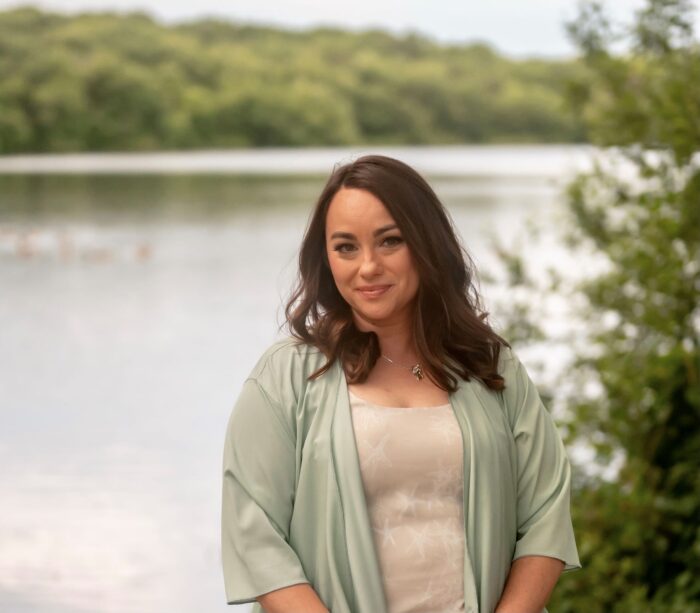 Jennie McGuire
Jennie is a Holy Fire Reiki Master (trained with Melissa Mortimer), an intuitive medium (trained with MaryAnn DiMarco) and mother to an energetic toddler. She has a passion for supporting women to and through motherhood by way of reiki healings, mother blessings, intuitive guidance and aromatherapy. Her practice, Sugihara Serenity, is all about empowering the motherhood community to connect to their intuition and live their soul purpose. 
Get in touch with Jennie
Email: jenserenity413@gmail.com
Phone: 516-506-8985
IG: @jen.serenity