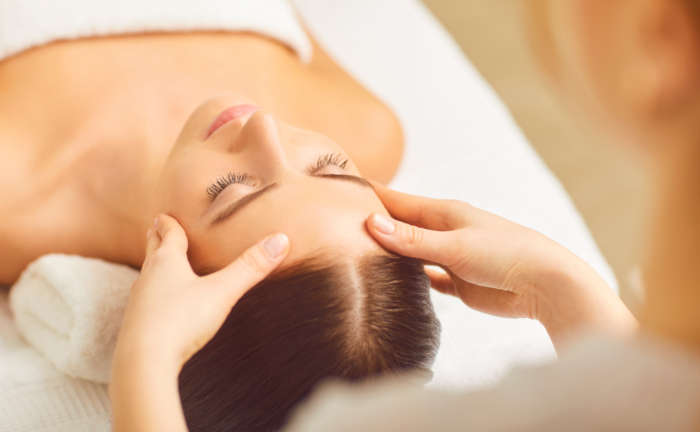 Our massage therapists offer customized massage therapy including prenatal, postnatal, sports massage, deep tissue, Swedish massage, lymphatic drainage, reiki-infused massage, as well as customized massage to meet your needs.
Massage is a wonderful way to help target many of the issues women face during pregnancy, such as back and joint pain. Massage can also help reduce the stress or worry that may come while pregnant and can help with insomnia or discomfort.
Postpartum massage is also wonderful to help restore the body back to its pre-pregnancy state. Massage can help ease any discomfort after birth, assist with the restoration of scar tissue, and promote relaxation.
Meet our Therapists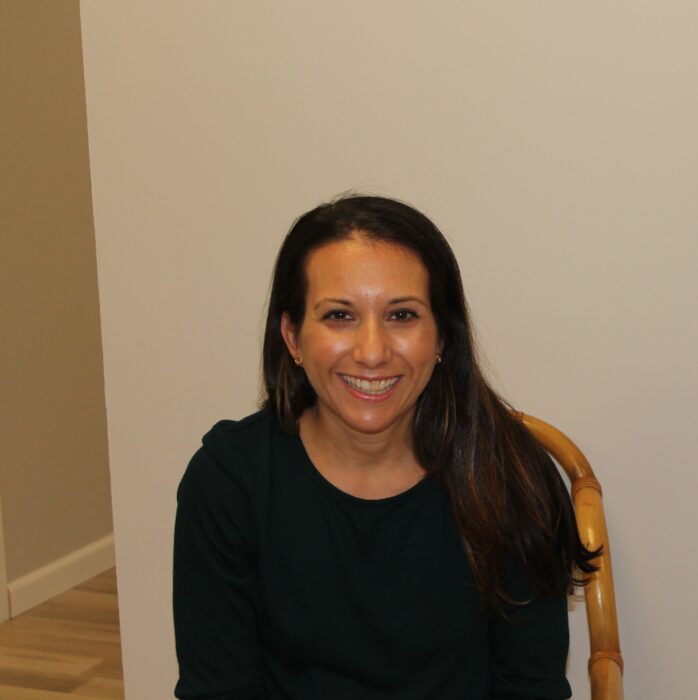 Megan Franklin, Licensed Massage Therapist
Located in our Farmingdale Location
Megan's philosophy is simple: To make people feel good so they can do what they want to do in any stage of life. She works with people from all walks of life: professional athletes, weekend warriors, chronic pain sufferers, and those looking for relaxation. Whether it's helping with the discomfort of a changing body, working with a stressed-out partner, or tackling the aches and pains from the latest Spartan race, Megan is grateful to work with The Nesting Place to support women and their partners through all stages of pregnancy and beyond.
Having graduated from the Swedish Institute College of Health Sciences in 2009, her work stems from a Swedish massage foundation and interweaves deep tissue, myofascial release, stretching, and Orthobionomy® techniques. After finding it difficult to find someone willing to massage her throughout her two pregnancies, Megan decided she needed to serve this population and received her prenatal massage certification in 2019 with SusanRachel Condon. Megan also has advanced training in sports, medical massage, and is a practitioner of The Arvigo Techniques of Maya Abdominal Therapy®.
To book an appointment with Megan click here
To reach Megan directly: megan@followspotmassage.com
Phone: 516–369-6688
---
Stephanie Ventura, Licensed Massage Therapist
Located in our Yaphank Office
Stephanie has been practicing since 2004. She graduated from The New York College of Health Professions in Syosset in 2004, receiving a degree in Occupational Science, and her License for Massage Therapy from the State of New York. Stephanie has studied 1000+ hours of various techniques and continue to learn through additional Continuing Education Hours. Most of her experience is with Medical Massage. Her passion for helping people did not stop there, she is also a Certified Emergency Medical Technician-B.
The smiles and relief Stephanie sees on her patients' faces, alleviating their everyday stress, helping reduce their pain from injury, and illness is all she needs to make my profession rewarding.
Book an appointment with Stephanie by calling: 631-732-1024
---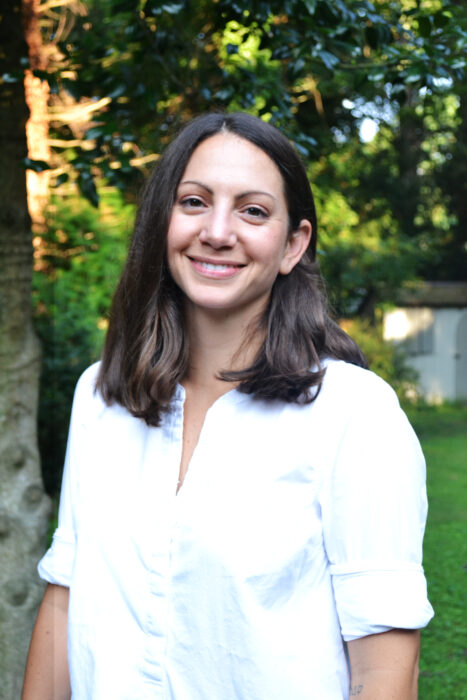 Andrea Boltwood, Licensed Massage Therapist
Located in our Farmingdale and Merrick Offices
Andrea has worked in an acupuncture clinic, medical and wellness spas, and started her own massage therapy business. She is knowledgeable in a myriad of therapies and techniques, including deep tissue massage, myofascial release, active release, abdominal massage, lymphatic drainage techniques, cupping, and trigger point therapy.
It is the combination of these learned skills and her nurturing nature that allows her the greatest opportunity: to help people heal.
After becoming a mother in 2020, it became clear to her that moms need more support. She hopes to help more women through their pregnancies, into postpartum, and throughout their motherhood journeys. Andrea is a nationally certified, NYS Licensed Massage Therapist. She is insured by ABMP.
Schedule an appointment with Andrea here
---
Tabatha Encalada, Licensed Massage Therapist
Located in our Farmingdale and Merrick Locations
Tabatha has been a licensed massage therapist since 2013. She is a graduate of New York College of Health Professions. She specializes in pre-natal, medical, sports and post-surgical massage. In 2018, after treating many pre-natal clients, her path led her to pursue becoming a birth doula, and postpartum doula & lactation basics courses.

Tabatha is a mom of three plus two. After working in several different fields such as managing an oral surgery practice, medical and dental billing, and refinancing mortgages, she decided to go back to school. Tabatha says she "felt a strong pull to go down a road of healing and helping others." She says "in treating and using her hands to heal others, she finds peace within herself."
In her spare time she is an autism advocate for her son. She went to art school many years ago and is an artist that still enjoys painting and creating. She is a former marine who enjoys the mental escape of running and physical fitness. She tries to stay as fit and healthy as possible so that she can help her clients to the best of her ability. Her goal at the nesting place is to provide pain relief and relaxation in a safe and healing environment with like-minded professionals, moms-to-be, and mothers of all ages.
To book an appointment with Tabatha click here
To reach Tabatha directly text: 516-637-7216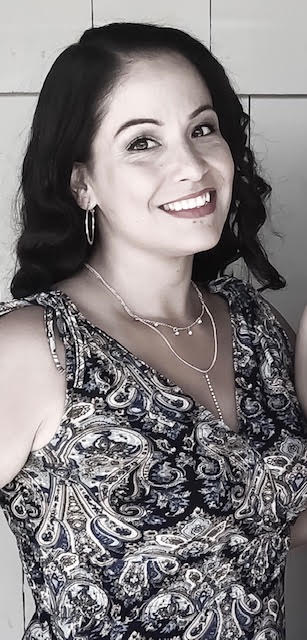 ---