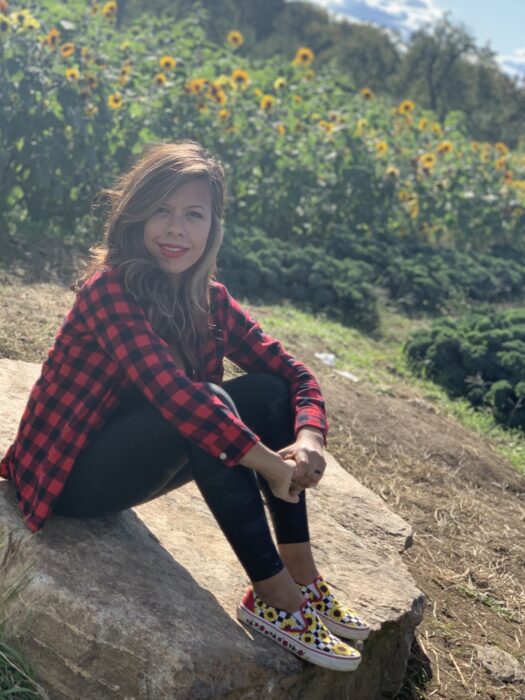 Tina McGeough, R.D.
Tina is a native New Yorker and has been a Registered Dietitian and Diabetes Care and Education Specialist for over a decade. She received her Baccalaureate degree in Nutrition and Dietetics from New York University and a Master's in Public Health from Hunter College. She is bilingual in English and Spanish.   Tina is passionate about working with women and families to promote wellness, body acceptance and diversity.  Some of her experiences include working the New York City Department of Health, community organizations, and major companies to train community health workers and lay educators to provide health education in their neighborhoods and communities.  Tina has expertise in prenatal nutrition, diabetes, disordered eating, and weight management. She is a Lamaze Certified Childbirth Educator and Lactation Coach. Outside of work Tina is a mom, loves traveling, yoga, chocolate, running, and exploring new cuisines. 
Greer McGuinness
Greer is an Integrative Biomedical Clinician with over 15 years of experience in the medical field. She holds a Bachelor's in Food Science from SUNY Plattsburgh and a Masters in Nutritional Science from Central Michigan University. Greer is a Certified Leap Therapist with extensive experience in helping those with food allergies and intolerances as well as a Certified Detox Specialist. Specializing in Autism and ADHD Greer developed a passion for alternative medicine after her son was diagnosed with autism in 2016, and with the help of alternative medicine was able to watch her son change and make gains they never thought were possible. Using at home Biomedical Testing Greer can identify underlying conditions that could be contributing to cognitive, behavioral, GI disturbance and Skin conditions that are impacting your child's life. Her goal is to provide individualized and affordable one-on-one consultations to parents as they try to navigate the complex world of biomedical healing.

Book Your Appointment with Greer

Ciara Shea, J.D., FNTP
Functional Nutritional Therapy Practitioner
Ciara is a Juris Doctor and Functional Nutritional Therapy Practitioner, mama of a sweet-natured toddler, co-host of The Fiercely Holistic Podcast, and owner of ORA Nutrition & Wellness.
Ciara's practice was built to help women from fertility to motherhood lose weight and get pregnant so they can stop feeling defeated, cut through the overwhelm, and reclaim their-self care. As a Functional Nutritional Therapy Practitioner, Ciara provides a holistic, individualized approach to health. Her foundational and functional approach focuses on the importance of a properly prepared, nutrient-dense, whole food diet paired with a well-balanced lifestyle. It is her ultimate goal to provide each woman with honesty, accountability, and unwavering support to help them achieve a life of abundant health and unbounded happiness.
Get in touch with Ciara
https://www.oranutrition.com/contact