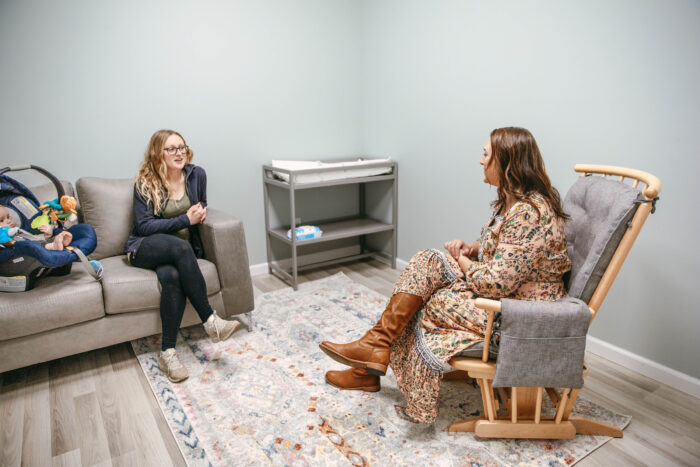 The Nesting Place offers groups and 1:1 services to support maternal mental health. We offer a Perinatal Depression and Anxiety Support Group and 1:1 Mental Health Counseling. Click here to explore support groups.
---

Liza Reytblat Haner, LMHC
Liza is a compassionate licensed mental health counselor, focusing on perinatal mental health. She is passionate about working with soon-to-be parents and new parents and helping them navigate the changes and challenges in their new lives.
As a mom of two toddlers, Liza knows that becoming a parent is overwhelming. Behind the adorable photos, sweet snuggles, and the excitement of a new person, is stress. You love your baby but miss parts of yourself. You aren't sleeping well. Your relationships have changed, not only with your partner and your friends and family, but also with yourself. You may find yourself not looking out for your needs as much. It is normal to have increased anxiety, stress, and negative thoughts, and many parents struggle with hormonal changes, social support, and expectations. Postpartum and perinatal depression and anxiety is common.

It can be hard for a new mother to admit that motherhood is not what she had envisioned and to ask for help. Talking to a professional who is knowledgeable about the issues facing new moms can help.
Liza has been working in private practice since 2014 and has experience working with children, adolescents, and adults. She utilizes an eclectic approach to therapy and wants to meet you where you are. Liza believes that while our childhoods and past experiences shape parts of us, they do not define us. She meets clients where they are and develops a treatment approach based on their individual needs. She will help you navigate the changes in your life and allow yourself to feel more like you.
Get in touch with Liza:
Email: lizalmhc@gmail.com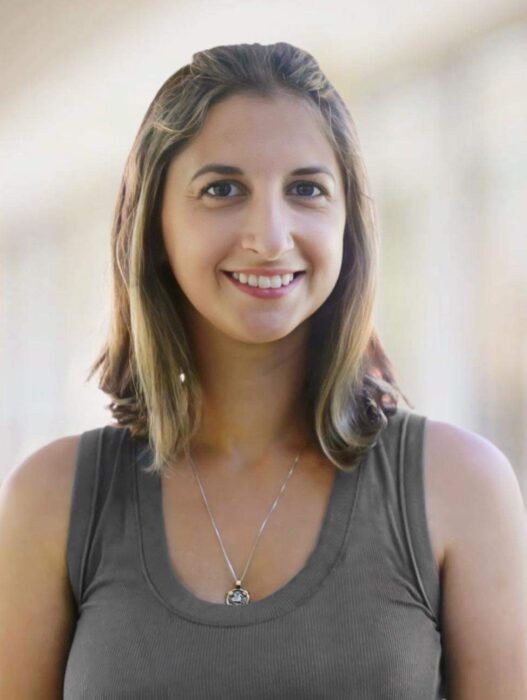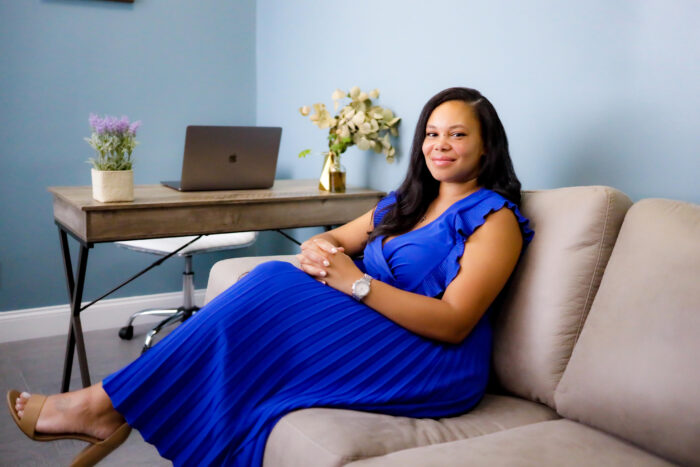 Miya Bassarath, LCSW
Miya is a dedicated Licensed Clinical Social Worker who uses a strengths-based approach to help women tap into their powerhouse and find the path to a brighter future. With over 10 years of experience doing clinical work, Miya is adept at guiding career-driven women to find balance between their professional and personal lives. Miya is a mom to an energetic young boy and also works full-time at a large non-profit which gives her first-hand knowledge of the importance of finding balance as well as what it looks like.
Through her knowledge of various clinical techniques and personal experience, Miya provides real support to explore feelings of depression, anxiety, and past traumas. She operates from the framework that all of us have the Anchors within to help us become grounded. Miya's priority is to facilitate a safe space for you to uncover your anchors.
Miya's passion is helping others to heal which led her to become a certified Reiki Practitioner and Sound Healer. These practices allow her to incorporate holistic tools into a traditional setting. When it comes to therapy, there is no one shoe that fits everyone, so Miya will meet you where you are to build a new beginning.
If you are ready to reach your highest and healthiest position, Miya is here to support you.
Get in touch with Miya:
Phone: (516) 336-9043
Email: anchorsofhealing@gmail.com
Website: www.anchorsofhealing.com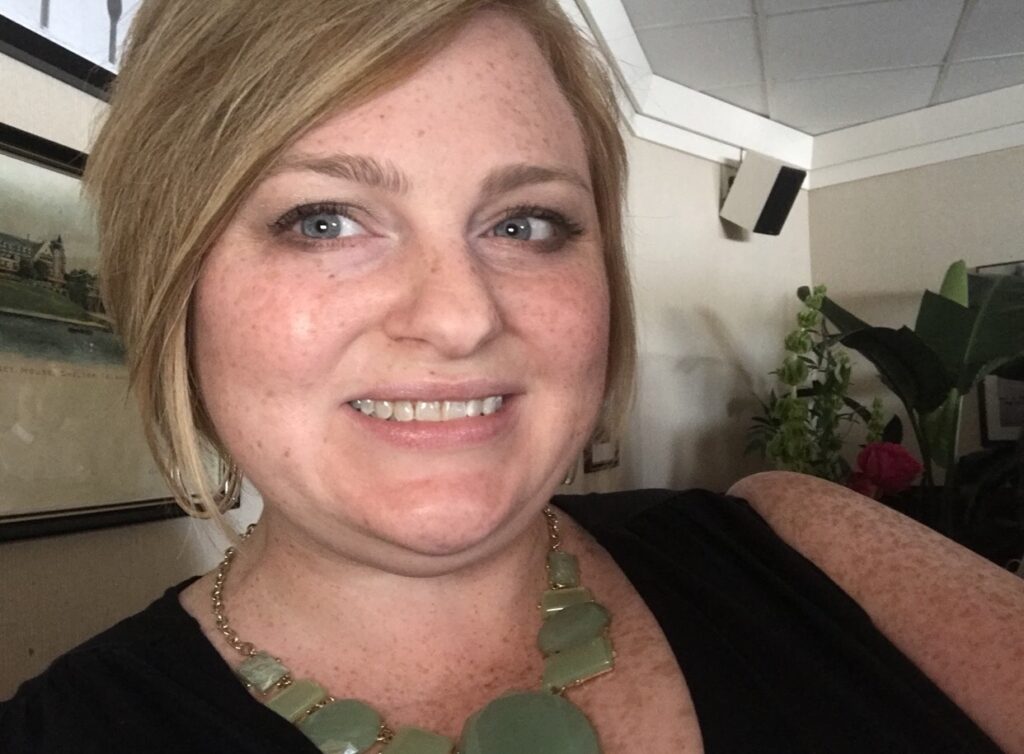 Kate Lindstadt, MSN, NNP-BC, PMHNP-BC, IBCLC

Kate Lindstadt is a Masters prepared advanced practice nurse, specializing as a Psychiatric Mental Health Nurse Practitioner. Kate is board certified in her specialty. She treats patients across the life span. Kate has additional training in the use of psychiatric medications during pregnancy and lactation.

Kate has 17 years of experience in the nursing profession. She spent 12 years working with mothers and babies in the Neonatal Intensive Care Unit. Kate has nursing degrees from Molloy College and Stony Brook University. She is passionate about Infant and Early Childhood Mental Health and is currently pursuing a certificate from the University of Minnesota.
Kate believes in providing evidence-based care. In making treatment decisions, she focuses first on what is most distressing to her client.

Get in touch with Kate
Phone: (631) 621-7618
Email: klindstadtpmhnp2019@gmail.com
Kate accepts BCBS (Anthem and Empire), NYSHIP, GHI, and Emblem Health insurances.

Jacqueline Faison-Harry, PhD
Jacqueline is a strengths-based, trauma-informed, and culturally-responsive psychologist who partners with adults, young children, and families. Dr. Faison-Harry works with individuals as they navigate transitions throughout the lifespan, with her specialty being in early childhood. Grounded in a number of evidence-based approaches, Dr. Faison-Harry provides services including the following:
Assessment to help parents determine whether their child is developing as
expected and recommendations to support child development

Areas assessed include early cognitive skills, expressive and receptive language, and social-emotional development

Parent consultation regarding how to address challenging behaviors and support caregiver-child attachment
Consultation for parents looking to develop a positive discipline system for their child(ren)
Consultation for parents to support them in addressing challenging topics with their children including race/anti-racism, body awareness, and safe touch
Individual therapy to support adults in navigating transitions in their lives such as the transition to parenthood
Individual therapy for children over four years of age
Play-based parent-child therapy
Parent groups to support parents in reflecting on their own experiences and how those experiences impact their parenting
Dr. Faison-Harry received her bachelor's degree in Psychology from the University of Pennsylvania and her doctoral degree in School Psychology with a focus on early childhood from Lehigh University. She currently works as a psychologist for the New York-Presbyterian Hospital Family PEACE Trauma Treatment Center as well as in private practice. Dr. Faison-Harry is trained in the following research evidence-based interventions:
Child-Parent Psychotherapy (CPP), a therapy approach for young children who have experienced trauma or for families in which there is a caregiver-child relationship challenge
Positive Parenting Program (Triple P), a parent consultation program for parents of children up to 12 years who want to address challenging behaviors through positive discipline
Eye Movement Desensitization and Reprocessing (EMDR), a therapeutic intervention to support children and adults in processing traumatic events
Get in touch with Jacqueline:
Phone: (347) 943-9934
Email: Jacqueline@jfaisonphd.com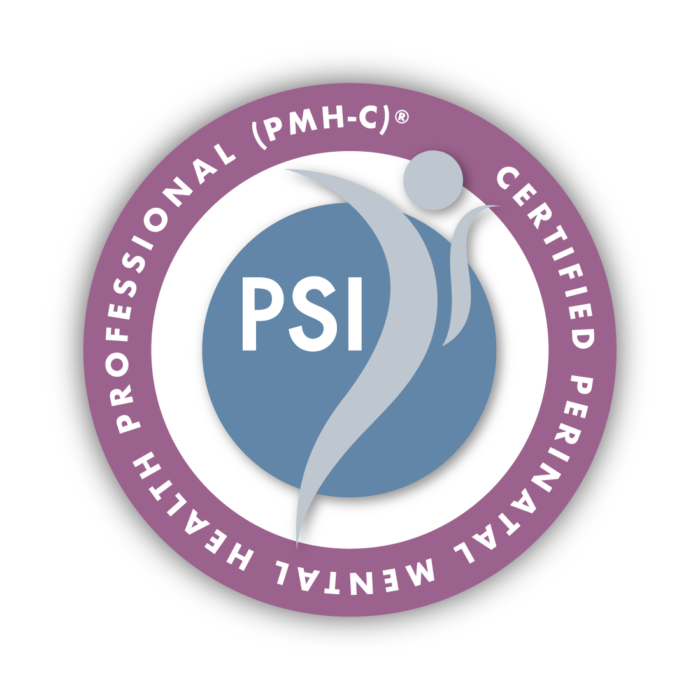 Other Trusted Providers
Marissa Sherov, LCSW, PMH-C, Perinatal Mental Health Specialist
www.marissasherov.com

Laura Otton, LCSW, PMH-C
Email: laura@therapyformotherhood.com
Phone: (631) 223-8536

Michele Salz, Psychiatric NP, Midwife
Email: MSalzNP@gmail.com
Phone: (631) 920-4955