The Nesting Place is proud to offer comprehensive midwifery care for women's gynecological health, prenatal care, birth and postpartum care.
Meet the Midwife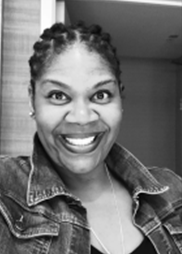 Dr. Heather Findletar Hines
Dr. Heather Findletar Hines (she/her) is a fierce Jamaican midwife with a huge heart and a thoughtful, level-headed approach to birth and the health of women and those assigned female at birth. She has been practicing Midwifery for over 20 years and is the co-creator of One Love Midwifery, founded to address the racism in healthcare and maternal mortality statistics in the US. She is a grower of people – a teacher and leader who has championed doulas, worked collaboratively to reduce the rate of primary cesarean birth, served students and colleagues through local, state, and national midwifery organizations, and promoted birth justice and equity throughout her career. She is also the director of Midwifery Education at Stony Brook University, where she actively fosters the development of new midwives and diversity of the midwifery profession. Heather is currently the chair of the Suffolk County Legislative Task Force on Maternal Morbidity and Mortality for BIPOC women. She also is a certified Yoga instructor, Author, Researcher, Mother, and Wife.
Heather will provide you with compassionate evidence-based care that promotes wellness. She believes every individual needs to be "seen" and care should be individualized, your way.
Get in touch with Heather:
Book an Appointment
Phone:  631-317-2952
Email: email@onelovemidwifery.com
Website: https://onelovemidwifery.com/