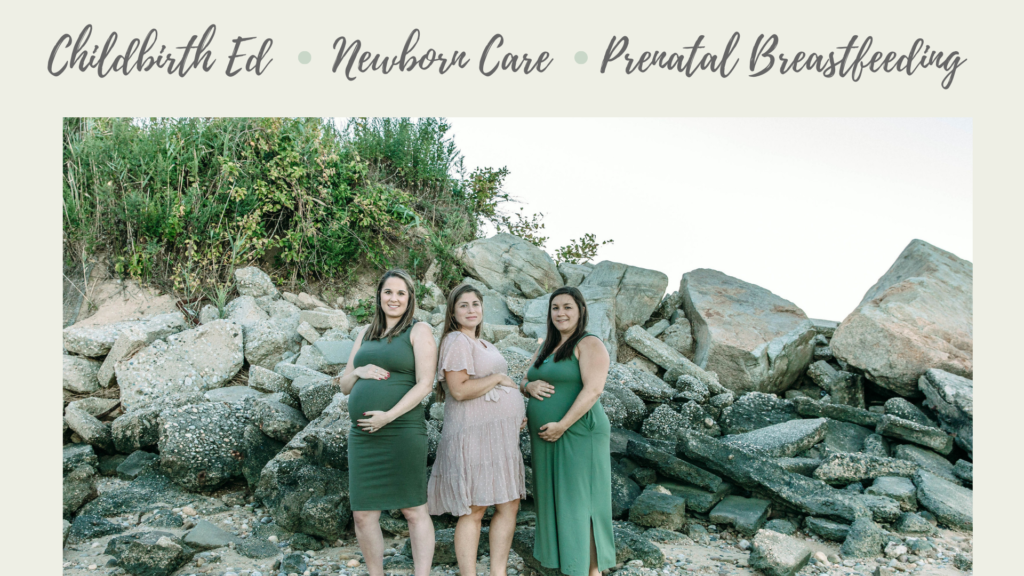 We are proud to offer a variety of prenatal education classes, both in person and virtually.
Partner Yoga Workshop
A two hour workshop designed for the couple to learn tools to support you both physically through labor and delivery. We will focus on breathing, massage, partner yoga poses, relaxation and other comfort techniques. Led by Jen Sbrocchi. No yoga experience necessary. Cost is $100 per couple.
Upcoming dates for this class: Saturday, October 2nd from 3:00 – 5:00pm. Register here.
Uncovering Your Mother Intuition
A workshop for expecting moms to develop mother's intuition and step into motherhood with grace, peace and confidence. With so much focus in pregnancy on the birth and care of the baby, society often forgets we are also birthing a mother. You deserve a celebration for this milestone in your life. There is also SO much information to consume, dozens of parenting decisions to make and endless research from all sides confusing you along the way. It's important for you to stand in your sovereignty and feel confident in the choices you are making. Jennie will teach you how to slow down, block out the noise, and lean into your own innate mother's intuition.
This 2-hour workshop will include:
Grounding Meditation
Prompted Gratitude Journaling
Motherhood Intention-setting and Manifestation
Tools for tapping into your Mother's Intuition
Reiki energy balancing
You'll also receive a reiki-infused gift as you embark on this new and exciting adventure. $60 per person $50 when you register with a friend.

See what people are saying about our classes: