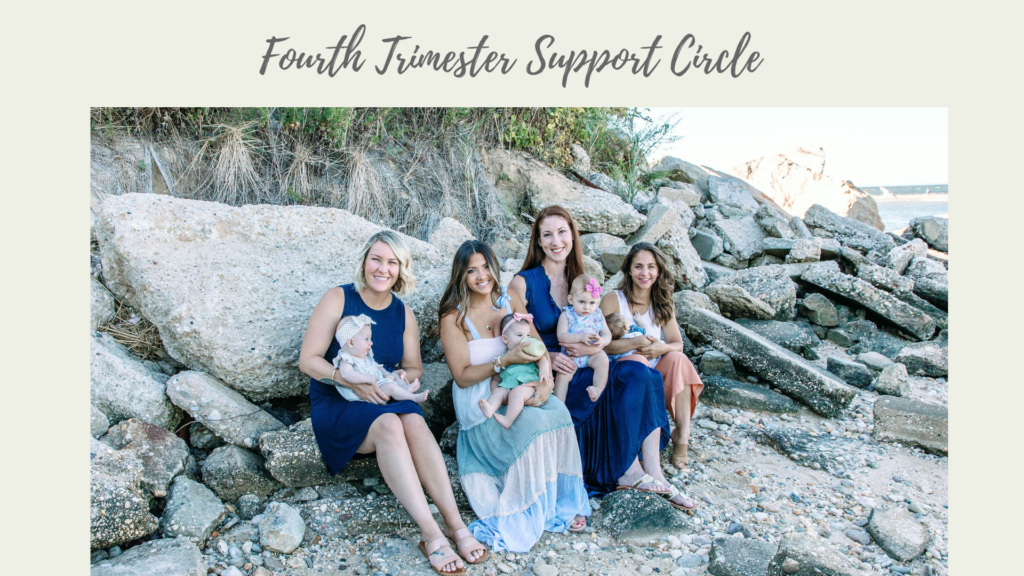 A 6-week group offering connection and support for moms during their fourth trimester.
Entering motherhood, whether is is for the first or the fifth time, can be challenging and often isolating. This 6 week group for moms with babies 0-5 months is a great way to connect with other moms, and learn from experts who can help you continue to navigate your own path. Groups are offered both in person and virtually and are run by postpartum doulas.
Group topics vary by session and may include:
-Adjusting to motherhood
-How sleep impacts mother's mood
-Sleep Coaching
-Maternal mental health
-Self care after baby
-Relationship changes after baby
-Bonding with baby through touch
-Preparing to go back to work
-Tummy time and supporting motor development in infants
-Finding your intuition
Upcoming start dates:
November 10th with Alex (Farmingdale)
December 16th with Danielle (virtual)
January 6th with Marla H. (Farmingdale)
January 18th with Marla F. (virtual)
Read what moms are saying about the
Fourth Trimester Support Circle!
Fourth Trimester Support Circle in your area
We would love to bring the Fourth Trimester Support Circle to your area. To apply to host a circle – apply HERE.
Purchase a Gift Card
Give the gift of support by purchasing a gift card for the Fourth Trimester Support Circle for a new/expecting mom.