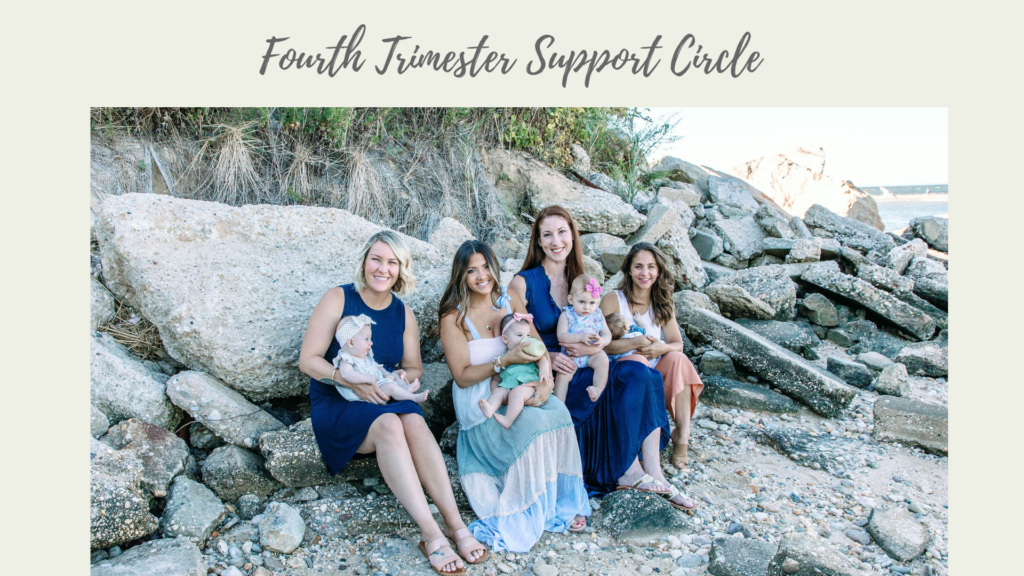 A 6-week group that offers connection and support for moms during their fourth trimester.
Entering motherhood, whether it is for the first or the fifth time, can be challenging and often isolating. This 6-week group for moms with babies 0-5 months is a great way to connect with other moms and learn from experts who can help you continue to navigate your own path.
Groups are offered in person and virtually and are led by our team of trained postpartum doulas.
Group topics vary by session and may include:
-Adjusting to Motherhood
-Sleep Coaching + Establishing Healthy Routines
-Parental Mental Health
-Self Care in Motherhood
-Relationship Changes After Baby
-Tummy Time and Infant Development
-Finding Your Intuition in Motherhood
-Pelvic Floor Health / Diastasis Recti
-Postnatal Nutrition & Caring for the Postpartum Body
-Women's Holisitc Wellness
+More
Groups begin every other month. Browse our schedule for upcoming start dates.
Fourth Trimester Support Circle in your area
We would love to bring the Fourth Trimester Support Circle to your area. To apply to host a circle, get in touch.
Purchase a Gift Card
Give the gift of support by purchasing a gift card for the Fourth Trimester Support Circle for a new/expecting mom.
Fourth Trimester Gift Card in Person
Fourth Trimester Gift Card - Virtual