The Nesting Place offers acupuncture to treat women from pre-conception through postpartum. Acupuncture can assist with fertility, nausea during pregnancy, induction and help to ease stress from pregnancy or postpartum.
Marisa Niederauer, L.Ac.
Located in our Farmingdale Office
Marisa always felt a calling to work in the healing profession. Drawn to a holistic lifestyle, she enriched her life with countless spiritual workshops, which led to her love of Oriental Medicine.
Prior to enrolling in Acupuncture school she worked many years as a Nanny and as a Teaching Assistant in a preschool for children with special needs. Marisa's vision is to bridge her love for children into her work as an Acupuncturist, with a specific interest and passion for treating women's issues.

Marisa earned her Masters of Science Degree in Oriental Medicine (MSOM) from the New York College of Health Professions. This degree encompasses training and clinical experience in acupuncture, moxibustion, cosmetic acupuncture, cupping, auricular therapy, herbology, tui-na (oriental bodywork), electrical stimulation, and nutritional therapy. The MSOM degree includes 1,640 didactic hours and 900 clinical internship hours.

Marisa has a compassionate and positive nature, which patients find comforting and easy to learn from. Her goals are to continue her successes in treatments and to encourage patients to truly understand and take control of their body, mind, and spirit through Oriental Medicine.
To book an appointment with Marisa click here
or call 516-351-0002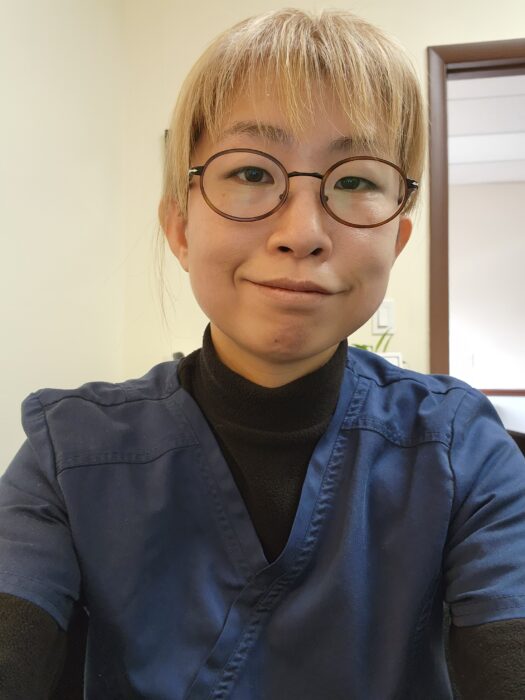 Christine Kim, MSAc, L.Ac
Located in our Farmingdale Office
Christine Kim is a New York State Licensed Acupuncturist and earned her Masters' degree in Acupuncture from New York College of Health Professions. Having worked in different settings of pharmacy, she is focused on personal well-being. She dedicates herself to helping her patients achieve that on a daily basis. She works with people to achieve balance, inner strength, and calmness to prevent health issues and improve quality of life.
Some of the conditions she most loves to treat are all kinds of pain conditions, mental-emotional conditions like insomnia, anxiety, stress or depression, and infertility.
In her spare time, she enjoys taking a long walk with her dog in the mornings, swimming, and meditating. She loves to bake and applies that towards TCM (traditional Chinese medicine) to prepare healthy foods. She is fluent in Korean and English.
Contact Christine:
theremedy0116@gmail.com
Click Here To Book an Appointment