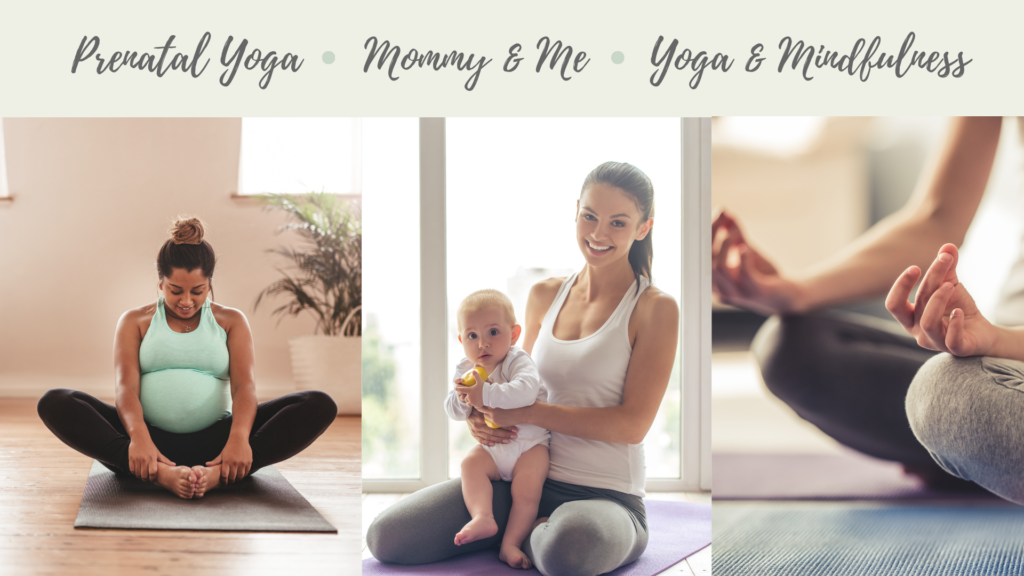 The Nesting Place offers prenatal yoga, yoga flow, baby & me yoga, toddler & me yoga, Zumbini, Mommy and Me Fitness, Postpartum Core and Pelvic Floor Fitness and Prenatal Fitness – so there is something for everyone!
Check out our full schedule HERE
Prenatal Yoga – Connect with your mind and your body in this one hour pregnancy safe class. Every Monday at 6:30pm with Karma and every Saturday at 8:30am with Jen.
Yoga Flow – A movement based flow class with Rochelle every Wednesday at 5:30pm.
Baby and Me Yoga – We offer weekly yoga classes for you and your little one to bond while getting in a good stretch and moving your body. This class is full of songs for your baby and movements for you both to do together. Appropriate for ages 6-weeks to pre-crawlers. Class is offered on Wednesdays at 4pm and Saturdays at 10am. Register here.
Toddler and Me Yoga – Ideal for crawlers to 3 years old – Takes place every Monday at 3pm and some Sundays including 11/15, 12/13, 1/10 and 2/21. Register here.
All classes require pre-registration. No walk-ins. Register Here
Margot Harris
Margot is a certified children's yoga and mindfulness teacher based on Long Island, NY with a background in early childhood education. Margot teaches baby and me and toddler and me yoga at The Nesting Place. She taught as a classroom teacher for over 10 years. In 2015 she left the classroom to pursue teaching yoga and mindfulness to children as a full time independent contractor. She's honored to work with Yogi Beans, and Little Flower Yoga providing school based programming, and enrichment. She mentors new children's yoga teachers, and has led professional developments for hundreds of educators. Additionally, Margot teaches in schools across Long Island and in parts of Brooklyn and Queens under her own budding brand: Calm Cookie Kids Yoga. As well as schools, she's taught at Lifetime Athletics, World gym, The Nesting Place; A supportive community for Mothers, local libraries, family services, and with private clients. She serves children as young as 6 weeks, all the up through high school.
Margot is certified through Little Flower Yoga, Yogi Beans, Trauma Informed Teaching from United We Om, and Baby Yoga and Development from Karma Kids Yoga. She holds a Bachelor of Arts in Early Childhood Education, and a Masters of Science in Literacy education. A graduate with honors from SUNY Cortland, and Long Island University at C.W. Post, she always knew that teaching was her calling.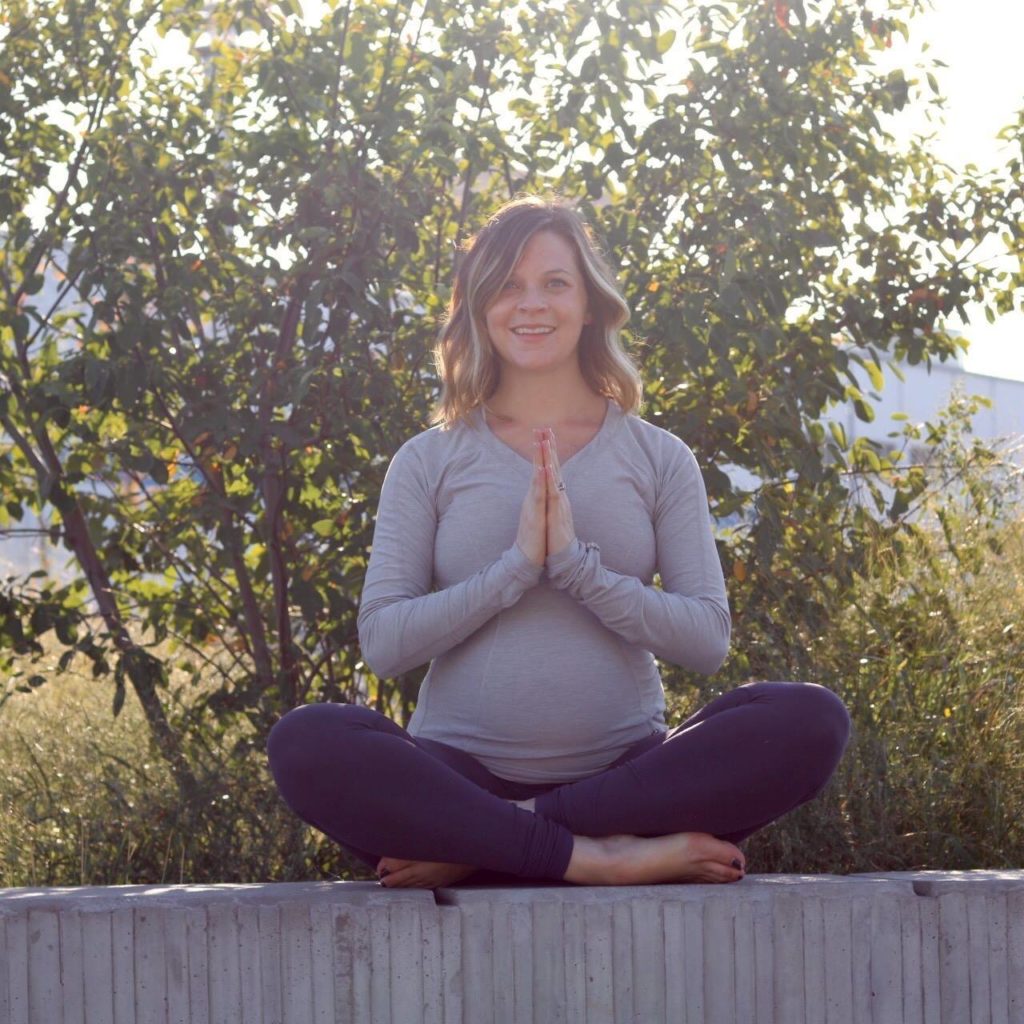 Jennifer Sbrocchi
Jen is a mother to two girls and a Registered Prenatal Yoga Teacher with Yoga Alliance. Jen first found yoga to ease the stress of her corporate career. After seeing the benefits yoga had on both her mind and body, Jen deepened her studies and received her 200 hour yoga teaching certification in 2014. At the end of her training, Jen discovered she and her husband were pregnant with their first daughter. Prenatal yoga replaced her vinyasa flow practice and helped Jen connect to her changing body and the life that she was growing. Jen believes practicing prenatal yoga during her pregnancy resulted in the beautiful (and relatively easy!) births of both her daughters.
Jen is committed to sharing her yoga practice with expecting and new moms and their families. Jen has completed over 100 additional hours of training specializing in prenatal, postnatal, and baby & me yoga and is also trained as a Postpartum Corrective Exercise Specialist. Jen's classes will leave you feeling strong, confident, prepared and capable during your pregnancy, labor and transition to motherhood.
Karma Tudor
Ebonie "Karma" Tudor is a 200 Hour registered Yoga Teacher with Yoga Alliance. She teaches prenatal yoga at The Nesting Place. Karma has also received her Prenatal 25 Hour Teacher Certification from Breathe N Flow Yoga. She is a Mom, Doula, Certified Lactation Counselor and Childbirth Educator. Karma believes that steady breath, coupled with deliberate movement can slow down the mind and relax an overworked body.
Karma stepped away from corporate America to re-center and focus on the many ways she can help people. She encourages folks to put themselves first as she frequently incorporates the mantra, "Be Gentle With Yourself," – a phrase you will likely hear Karma repeat in her classes.
Rochelle Gower
Rochelle is a certified yoga instructor and mother of two toddlers. Her yoga certifications include the RYT® 200 (200 hour yoga training course), Kids Yoga & Baby Yoga. She also holds a Masters degree in Education.

The practice of yoga, specifically breath and movement have helped Rochelle personally, as she began her personal practice 13 years ago. Now, she aspires to share the practice with as many people as she can of all ages. She believes that having the awareness, focus and insight gained from yoga can transform the way we live our lives.