This program is a 6-week preventive group which focuses on building peer connections, while providing evidence-based information for moms and a supportive network of family centered professionals to support moms and families as they grow.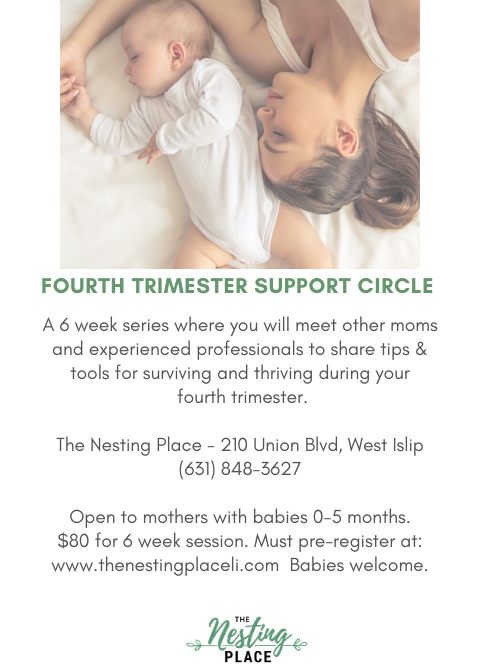 We offer six week ninety minute fourth trimester support circles for moms of infants ages 0-5 months. The cost is $80 for the 6 week session.
Topics may include
-Adjusting to motherhood
-How sleep impacts mother's mood
-Sleep training – pros and cons
-Maternal mental health
-Self care after baby
-Relationship changes after baby
-Bonding with baby through touch
-Preparing to go back to work
-Tummy time and supporting motor development in infants
Upcoming sessions begin on April 10, 2020 in West Islip, March 4, 2020 in Wading River and February 27, 2020 in Garden City.