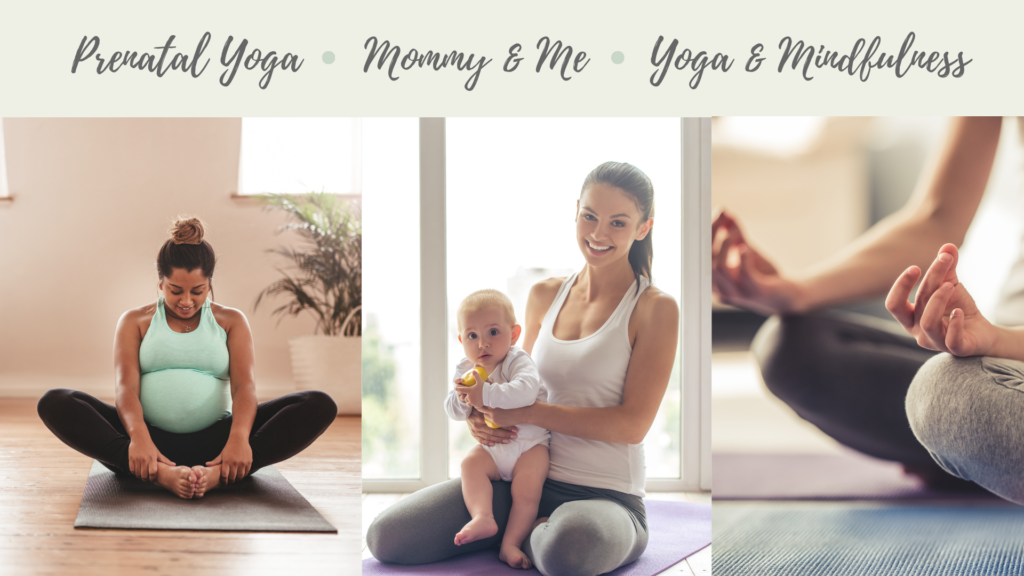 The Nesting Place offers prenatal yoga, yoga flow, baby & me yoga, toddler & me yoga, Zumbini, Mommy and Me Fitness, Postpartum Core and Pelvic Floor Fitness and Prenatal Fitness – so there is something for everyone!
Check out our full schedule HERE
Prenatal Yoga – Connect with your mind and your body in this one hour pregnancy safe class. Every Monday at 7pm with Karma and every Saturday at 8:30am with Jen.
Yoga Flow – A movement based flow class with Rochelle every Wednesday at 5:30pm.
Baby and Me Yoga – We offer weekly yoga classes for you and your little one to bond while getting in a good stretch and moving your body. This class is full of songs for your baby and movements for you both to do together. Appropriate for ages 6-weeks to pre-crawlers. Class is offered on Wednesdays at 4pm and Saturdays at 10am. Register here.
Toddler and Me Yoga – Ideal for crawlers to 3 years old – Check our schedule for upcoming dates.
All classes require pre-registration. No walk-ins. Register Here