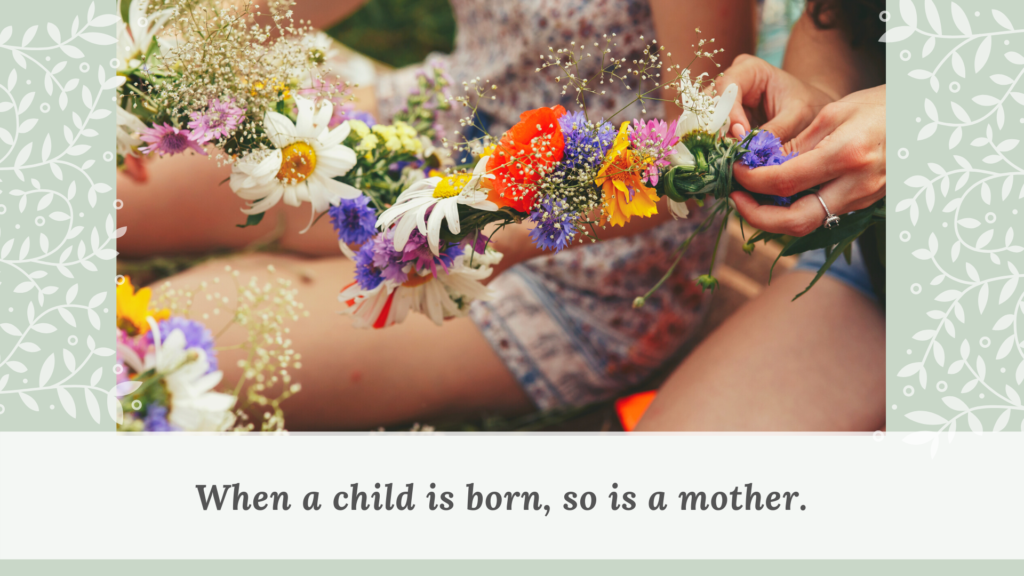 The Nesting Place offers Baby Showers and Mother Blessings to honor the expectant mothers before the arrival of a baby. 
What is a Mother Blessing?
Becoming a Mother is a magical time in a woman's life. Because, when a Child is born, so is a Mother. A Mother's Blessing Ceremony is for new mothers or mothers to be. This is a beautiful gathering created to support new and expecting mothers to bless the way ahead of her as she steps into her mothering years. A sacred web is woven to help mothers feel held and supported. During this ceremony, we will adorn the Mother with well wishes engage in beautiful sacred rituals and nourish the Mother and participants through calming practices. We help the Mother to be, lean into her sacred community so she can release any fears she may have as well as the expand the support she already has in her community as she approaches the journey into this next phase of her life!

What you can expect at the blessing?
-Introductions and Opening
-Guided Visualization
-Intention Setting/ Sharing
-Closing Ceremony

Blessings are currently being offered virtually, but will resume in person in the fall of 2020.
To book or for more information call 631-318-3382 or email info@thenestingplaceli.com