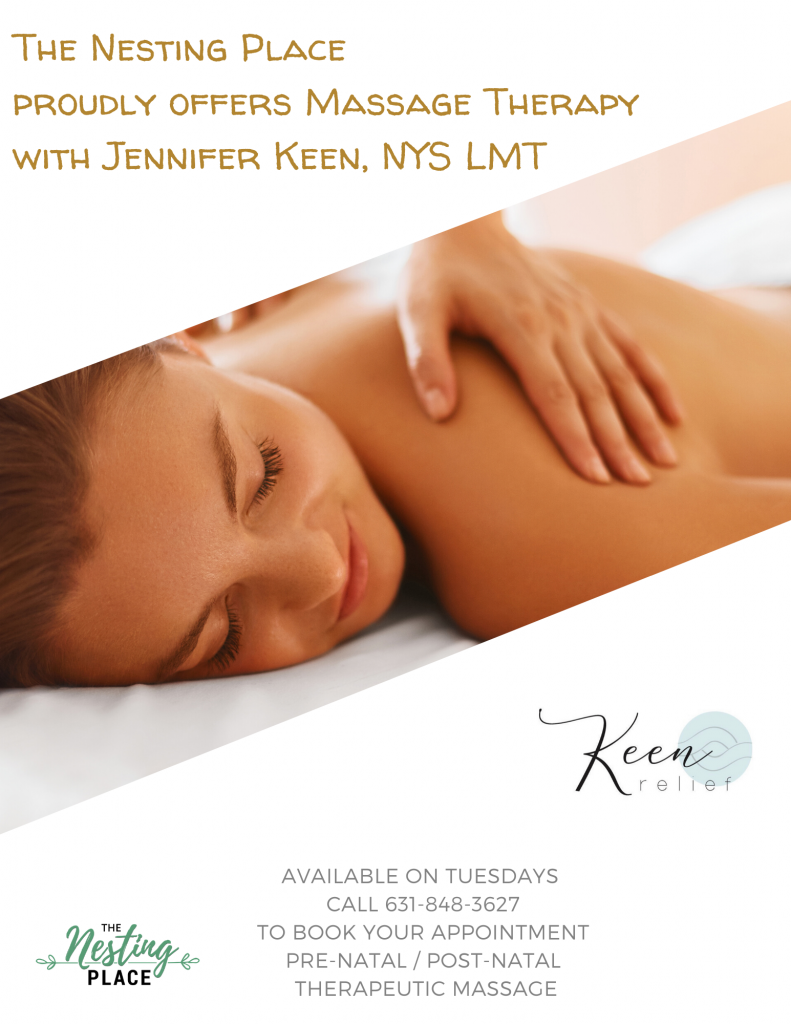 The Nesting Place offers massage appointments with Jenn Keen, a licensed massage therapist on Tuesdays. Call 631-848-3627 or email thenestingplaceli@gmail.com to book your appointment today.
We also offer workshops for baby massage. Touch is probably one of the most comforting feelings to a new baby. Many studies have found that baby massage can help to improve overall health and sleep, reduce stress levels, boost immunity and ease colic and constipation.
Our workshops will teach parents massage techniques to sooth and calm their baby, create sleep rituals and bond through touch. Check out our schedule for dates and times.